"Fresh Tracks"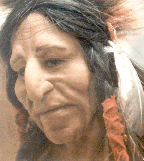 "Fresh Tracks" - worn leather, authentic Indian trade beads and intricate bead work. You can look at this work of art again and again and still not see all of the details.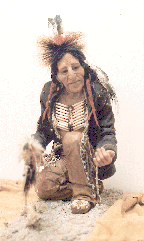 This sculpture was designed for the worldwide "Glass Wand" competition in Dusseldorf, Germany. The only work of art to be nominated and accepted from the United States for the competition.
After the competition, this piece went on to be exhibited in Germany's famous Ko Gallery. This Ojibwa Indian tracker wears a cavalry coat with real brass chevrons. The finest of detail has been sculpted into this work of art, even down to a few battle scars. 23" tall; $3,995.00 plus shipping and handling.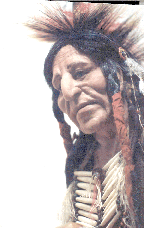 To Order, Call or E-Mail:
Judith Klawitter
(406) 542-5077
judith@jklawitter.com