Judith Klawitter
Originals
The "Anatomy of Age 2"
Sculpting Realistic Hands
By Master Sculptor
Judith Klawitter
Set of 2 info-packed videos for step-by-step instruction
in sculpting and finishing hands.
Judith's first video, "The Anatomy of Age – Sculpting a Realistic Santa Head", sold worldwide with high praises not only in national and international magazine reviews, but also from previous students who loved having a refresher course available when they needed it. Stacks of cards, letters and e-mails from video recipients give the video a five star rating!
Now, with the same quality and style, Judith has produced the most comprehensive teaching available on hands! No more "flat hands" and disfigured knuckles. Eliminate those snake-like bulges that are supposed to be veins! Overcome your struggles with fingernails.
Learn the anatomy of a realistic hand!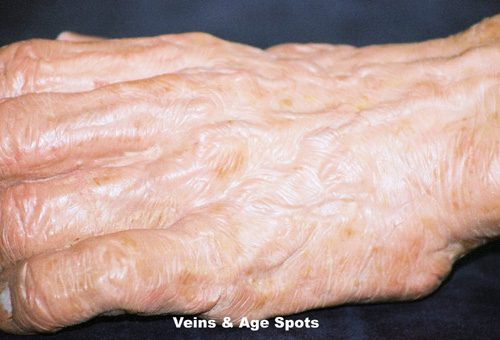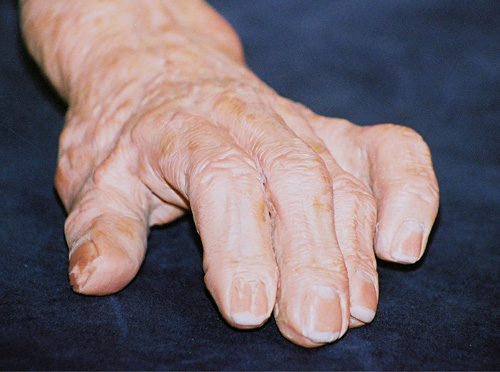 Accurately place and articulate knuckles and joints. Sculpt hands in proportion to the face—no more hands that are too big or too small. Learn "finishing" techniques; details like realistic wrinkles and veins, age spots, and cuticles. Learn how to paint fingernails so realistic you'll never want to sew another glove again! But, if it's gloves you're after, you'll learn a technique to sculpt them realistically. Also, see a variety of ways to attach hands and arms to the body.
As a bonus, learn "first aid" techniques for those occasional cracks and breaks. Even out discoloration and blemishes in baked clay.
Get this video and take advantage of my 15 years of experience and
save yourself time, money, and frustration;
a 2 video set for only $89.95 $45.00 plus $7.00 postage and handling.
Click here to order your own edition of
"The Anatomy of Age II"
TODAY!
Home | Sculpting - How to Video | Sculptures
Publications | Commissions | Classes
Questions or Comments? E-Mail me at:
judith "at" jklawitter.com